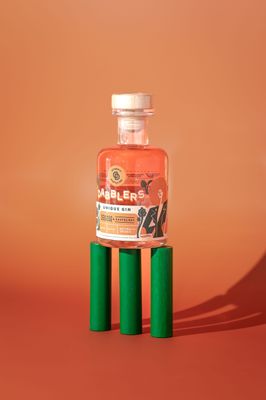 Dabblers Orange, Raspberry & Rhubarb Naturally Infused Gin - 200ml
Dabblers
$29.99
A gin for the soul. This gin is a beautifully balanced infusion of bright rhubarb, juicy orange and sweet raspberry.
After a long day, this is the gin you have when all you need is a big, tasty (strong) drink.
Naturally infused blend of: Dabblers botanical gin, Orange, Raspberry & Rhubarb. That's it!
ABV: 40%
Bottle size: 200ml
Serves 6 drinks
To Mix: You can try mixing this unique gin with a light tonic, ice and garnish with frozen raspberries, and a thin slice of orange. Easy, breezy, delicious!
The best mixer matches for Dabblers Orange, Raspberry & Rhubarb Gin
Soda
Ginger Beer
Schweppes Tonic
Fever Tree Mediterranean Tonic
East Imperial Tonic
East Imperial Grapefruit Tonic
SKU: DGORR0200